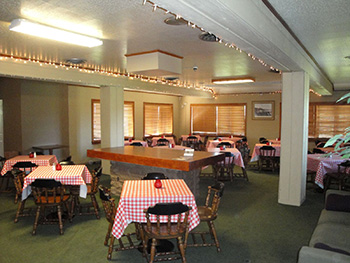 Pro Shop
Village Green's charming chalet-style clubhouse features a fully refurbished interior. The updated pro shop is stocked with all the essentials to replenish your golf bag, including golf balls and gloves. Gift cards are available onsite.
Bar & Grill
Relax after your round, stop by for lunch, or watch the big game at Village Green's Timmer's Bar-and-Grill! You will feel right at home in our sports-bar atmosphere with its variety of seating options, plasma TVs and a terrific menu.

Timmer's is one more good reason to bring your golf league here; it's the perfect place to hang out and unwind after your round.